Sustaining Supply Chains was founded in 2020 by Tom Tillemans and Wiger Aantjes.
We believe that supply chains should operate more sustainable, in harmony with costs and service. We focus on  emission reduction (primarily CO2) from supply chains. We help companies by setting up customized reduction plans that fit the companies' needs, in line with their ambitions and their maturity level. Next to this we help companies to measure their CO2 emission originating from transport. Finally, we help companies to implement specific measures to reduce supply chain emissions.
I've got the drive and passion to help more companies to embed sustainability in their supply chains. Sustaining Supply Chains is there to help you to improve your performance. I've got a business economics educational background, followed by a master in transport and logistics at TIAS School for Business and Society.
During the first 25+ years of my working experience I've gained broad knowledge and experience in international logistics and supply chain management, driving improvements in primarily the FMCG and food industry. A total of 15 years I've been happily working at Essity and Kraft Heinz Company in various international management roles.
 I've got a strong belief that sustainability will become the third key decision factor (besides costs and service level) to successfully run future business. Since 2008 I've been therefore actively working to incorporate sustainability in my objectives and deliverables, from strategy to execution. From 2017 I've been working as an independent supply chain consultant with several sustainability related assignments. Since 2018 we've developed and tested the Sustain methodology to its successful completion in spring 2020.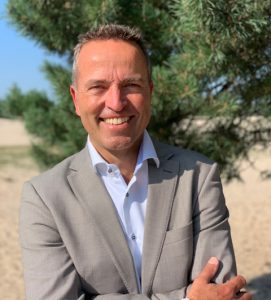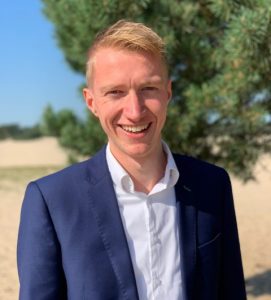 Building sustainable supply chains is what intrigues me. The combination of moving goods from A to B together with doing things in the right way for our climate is key to me. It's a new era where we're heading for and I love to help companies to transit as best as possible.
I have a strong quantitative background with a master in Operations Research & Logistics at the Wageningen University. Moreover, I have worked at 25+ (quantitative) supply chain projects executed at Argusi. I can adapt easily to a company's culture and way of working. Reducing (data) complexity and coming up with right next steps is what thrives me.
Since 2018 I have worked at the development of the Sustain methodology. Over the past years we've tested and researched the right methodology and steps to reduce CO2 emissions originating from supply chains.